Motorcycle Accident Solicitors
We are both specialists and dedicated experts, priding ourselves on giving you clear and frank advice.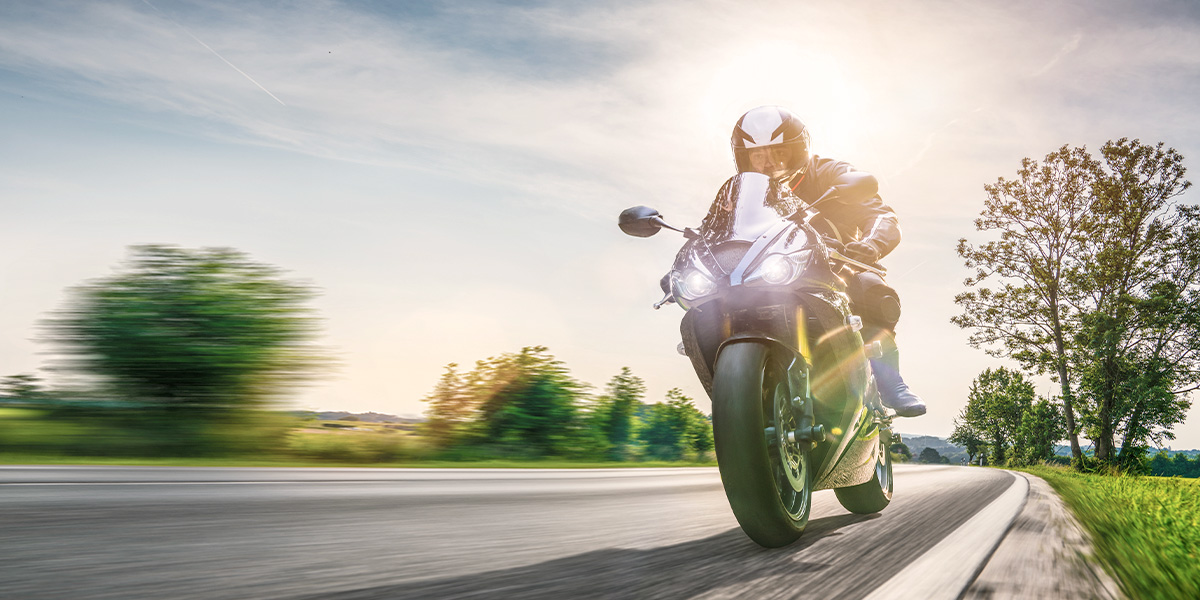 Have you been injured in a motorbike accident? Our motorcycle accident solicitors could help
Riding a motorbike can be an exhilarating experience, but it can also be a dangerous one. Accidents sustained when riding a motorbike can, unfortunately, be very serious because a rider does not have the same structural protection as a driver in a car. On many occasions the accident is not the motorbike rider's fault but caused as a result of a lack of care and attention from other drivers.
If you, or a loved one, have been hurt in a motorbike accident our team of experienced motorbike claims experts can help to put together a timeline of what happened to you. We will also work to establish who could be at fault so you can make a claim.
There are many ways that you could be hurt in a motorcycle accident
These are some of the most common motorbike accidents which result in motorbike injury claims.
Lane changes. A motorcyclist can be injured when a driver fails to check their blind spot when changing lanes
Opening car doors. Drivers or passengers failing to look before opening car doors
Accidents at junctions. Road junctions can be particularly hazardous for motorcyclists as car drivers may not see you in their blind spot, may turn without looking or may pull out without seeing you
Road conditions. Poor road maintenance could also cause an accident. If you hit a pothole for example or skid on a loose surface
Being hit from behind. You could be hit while stopped at traffic lights or in a line of traffic
Compensation for being knocked off motorbike?
If you have been involved in a motorbike accident which wasn't your fault you could be entitled to claim compensation. For example, the accident may have been as a result of another motorist's careless or dangerous driving or because of poor road conditions.
Your claim could include compensation for the injuries you sustained as well as any medical or other expenses you have incurred. This includes loss of earnings now and in the future as well as any future expenses you could incur.
Common types of injury resulting from a motorbike accident
Injuries sustained in a motorbike crash are much more likely to be serious, life-threatening or even fatal for a motorcyclist than for a car driver.
Accidents can result in anything from cuts and bruises to fractures and broken bones to more serious head and brain injuries, as well as neck and spine injuries. Serious injuries like these can be life-changing leading to lengthy rehabilitation periods, ongoing medical treatment/care, as well as changing accommodation needs.
Motorbike accidents are also more likely to be fatal than other types of accident and if you have lost a loved one as a result, you could still be entitled to make a claim.
How much compensation will I get for a motorbike accident?
The level of compensation you could be entitled to will depend on the severity of your injuries as well as such factors as loss of earnings. For instance, if you have suffered a broken ankle your pay-out will be less than if you have suffered a major brain injury which means you now need round-the-clock care.
If you would like to talk to us about making a claim because you have been involved in a motorbike accident which wasn't your fault, please get in touch with our specialist team of motorcycle accident solicitors today.