Accident and Emergency Negligence
If you believe that you have suffered an injury or medical issues while being treated in Accident and Emergency, please get in touch with our team of solicitors today.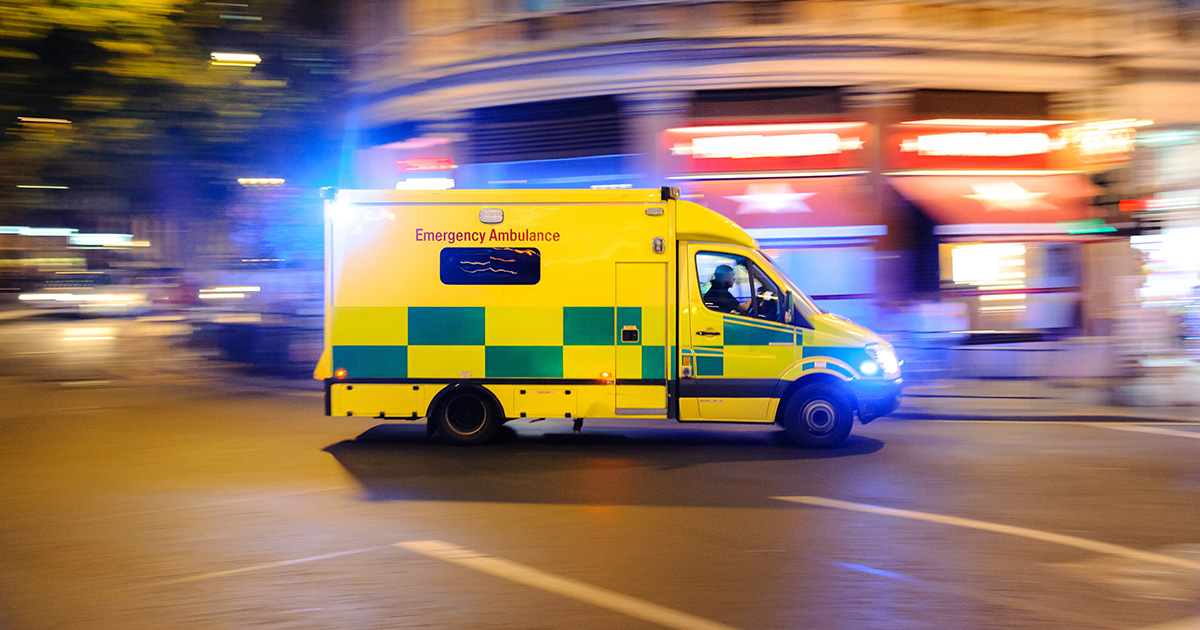 Claims for Accident and Emergency Negligence—A Hospital Visit Shouldn't be a Nightmare!
Accident and Emergency can be a frightening and confusing experience for many of us. However, sometimes we have no choice but to visit the local hospital's accident and emergency when we or our loved ones require immediate medical treatment. At a time of extreme need when we are most vulnerable, we put our trust in medical professionals to diagnose and treat our medical issues and don't imagine that something may go wrong. However, accident and emergency medicine or trauma care is risky because it is unplanned and those who treat us are not familiar with our medical history. Moreover, medical personnel are making decisions under extreme pressure sometimes in life or death situations. Those decisions can turn out to be the wrong ones.
Our team's experience in medical negligence spans decades and our solicitors can draw on this vast experience to help you get the necessary assistance required to make a strong case when you need it most.
Can I claim compensation for medical malpractice in Accident & Emergency?
If you or a loved one has experienced Accident and Emergency care and have suffered long-term medical issues as a result, O'Hare Solicitors can help.
We will work with you to establish a timeline of your treatment and identify where errors may have occurred. We use medical experts to determine whether there has been a case of medical negligence.
Our medical assessors will walk you through your experiences at Accident and Emergency.
We what to closely follow how you were treated and if your treatment deviated from the way you should have been treated. We will work with you to ensure that you get the compensation you require to rectify your resultant injury and provide redress. Our aim is to ensure that you get the longterm care and support you require to move on with your life.
What kinds of medical negligence can occur in Accident and Emergency?
When we attend accident and emergency, we may arrive there by ourselves, or be brought in by ambulance.
From the moment we are in the care of emergency medical personnel, we expect that we receive care of the highest standard. Sometimes this medical treatment may fall short of our expectations and we come to suffer negative effects as a result.
Accident and Emergency medicine is an extremely fast paced and near-chaotic environment and as such medical personnel are under extreme pressure.
Patients can find it difficult to recognise malpractice because they may not always be fully conscious or conscious at all. It may only be once you are in recovery, that you may discover mistakes in your medical care. The consequences of such errors may only arise in the days following your experiences at Accident and Emergency, leading to complications further down the line.
This can result in:
Incorrect diagnosis
Missed diagnosis
Unnecessary procedures beingperformed
Incorrect type or dosage of anaesthesia administered
Inadequate levels of training orsupervision
Incorrect medication beingadministered
Injury due to incorrect transfer from the scene of anaccident
What about complications after accident and emergency treatment?
To recognise if you have a case for medical negligence as a result of Accident and Emergency medicine, you need to understand what negligence looks like.
Medical negligence results when you receive sub-standardcare which exacerbates your condition or causes further illness or injury whichhas a further negative health impact.
If you have suffered complications because of treatment you have received in Accident and Emergency which has had a negative impact on your health, you may be entitled to compensation. Regardless of whether the complications have occurred immediately or have manifested themselves weeks or months after your treatment, we can help to investigate if you are a victim of medical malpractice.
Talk to us and we will assess whether you have a case for compensation.
Types of negligence in Accident and Emergency treatment
Rushed examination leading to misdiagnosis
Failure to refer patient for correct tests, such as anX-ray or CT scan
Incorrect reading of tests such as X-rays
Incorrect recording of results of assessments leading tosubsequent mistreatment
Failure to recognise the critical conditions causingdelay of correct treatment and a deterioration of their health
Injury caused by incorrect patient transfer, or due to inadequatesafety procedures being followed
Prescription or administration of incorrect medication
Delay in treatment, failure to escalate necessary treatment,should a patient's condition worsen
Premature patient discharge